State Board of Pardons and Paroles Memorial Page
This state will always honor the legacy that our employees built through their commitment to peace and civic duty.  - Governor Nathan Deal
Cynthia Funderburk - April 4, 2017
___________________________________________________________________________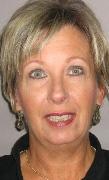 Cindy Funderburk passed away at Columbus Hospice House on April 4, 2017 after nearly 30 years of service to the Board and citizens of Georgia.
Cindy began her career with the State Board of Pardons and Paroles on August 1, 1987 as a Secretary 1. She was promoted to Parole Aide on November 1, 1999. On May 5, 2002 Cindy was promoted to a Parole Investigator position where she served until her death. Cindy enjoyed being with family and close friends and enjoyed shopping. 
A dedicated employee, Cindy is missed.
http://www.mcmullenfuneralhome.com/obituaries/Cynthia-Funderburk/#!/Obi…
Patrick Price - September 29, 2015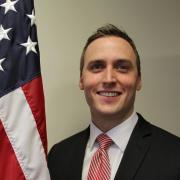 Patrick Price left us suddenly on September 29, 2015. At the time of his passing, Patrick was our Strategic Planning, Initiatives and Innovations Coordinator. Patrick previously served as a parole officer, senior parole officer, field training officer and assistant chief parole officer in the Marietta office. In 2007, he served as an intern in the office of Governor Perdue and went on to serve as a fellow.  
Patrick was an instrumental member of the Board's senior management team and had accomplished much since joining the team in 2014. His accomplishments included his work on a new strategic plan and the agency's new mission, vision, and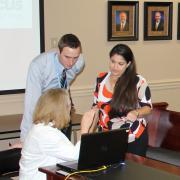 values' statements. Additionally, a large part of the successful implementation of HB 328 in 2015, was the result of Patrick's work as a member of the project group. He truly was a rising star.
Patrick graduated from Lassiter High School and went on to receive a degree in Political Science from Kennessaw State University. As a 5th grade Sunday School teacher at First Baptist Church of Woodstock, Patrick had the opportunity to mentor and disciple many children and continued to be a role model to them into their young adult lives. Patrick is survived by his wife and three young children. 
Patrick Price Atlanta Journal Constitution 
Patrick Price Community Impact Award
Patrick Price Community Impact Award Recipient 2016
Derek Singleton - August 12 , 2015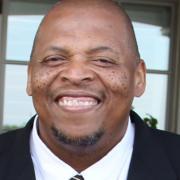 Derek Singleton passed on August 12, 2015, following an extended illness. Derek devoted 26 years of service to the State Board of Pardons and Paroles.
Hired on May 5, 1989, Derek was promoted to assistant chief parole officer in 1999. He was quickly promoted to chief parole officer the following July of 2000 and he was promoted to master chief parole officer in July 2008. Derek was a leader in all areas: to his parole officers and through many changes the agency experienced through the years, including the Board's move to a virtual office environment.
Derek graduated with honors from Lincoln County High School where he was class President. He was a UGA graduate with a bachelor's degree in Criminal Justice and a master's in Public Administration. Derek was a member of Phi Beta Sigma and Abenee FOO KUO Honor Society. Derek was very active in his church. He served as a Sunday school teacher, usher, and trustee at Pleasant Grove CME Church. His favorite football teams were the Georgia Bulldogs and the Dallas Cowboys. Derek is survived by his wife and son.